02

Prescription Retinoids
A nightly companion for every complexion, empirically proven to diminish wrinkles, renew skin structure, and curb breakdown.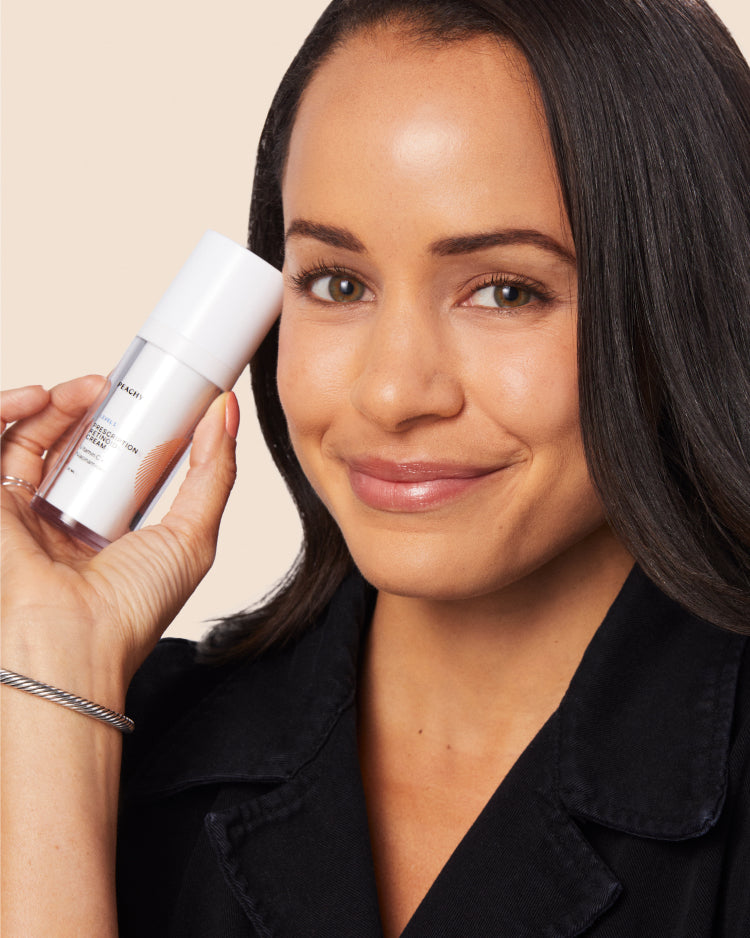 Replenish skin, diminish fine lines
Retinoids bring some of the best benefits in skin renewal. Improve elasticity and structure, enhance collagen levels, balance pigmentation, texture and tone, while treating acne, and reversing sunspots – all in one nightly application.
They're also the perfect complement to botox, keeping lines fewer and finer between appointments. Together, you and a Peachy Provider can determine if prescription retinoids are right for you.
What makes it work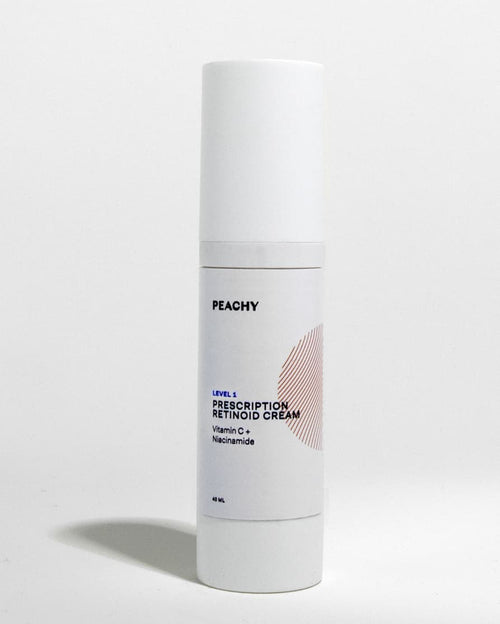 Derived from vitamin A and available by prescription only. It stimulates collagen production, smooths your skin's texture, and improves the appearance of fine lines, wrinkles, and dark spots.
Benefits for you
Evens skin tone
Smooths texture
Lessens acne
Vitamin B3, which works to repair your skin's barrier and protects against damage.
Benefits for you
Smooths texture
Hydrates skin
Reduces pores size
A naturally occuring substance that improves your skin's hydration levels by reducing the amount of water loss. This leaves you with supple, moisturized skin.
Benefits for you
Smooths texture
Hydrates skin
Prevents aging
A potent antioxidant that helps to prevent signs of sun damage like freckles, liver spots, and hyperpigmentation.
Benefits for you
Evens skin tone
Smooths texture
Stimulates collagen
How to apply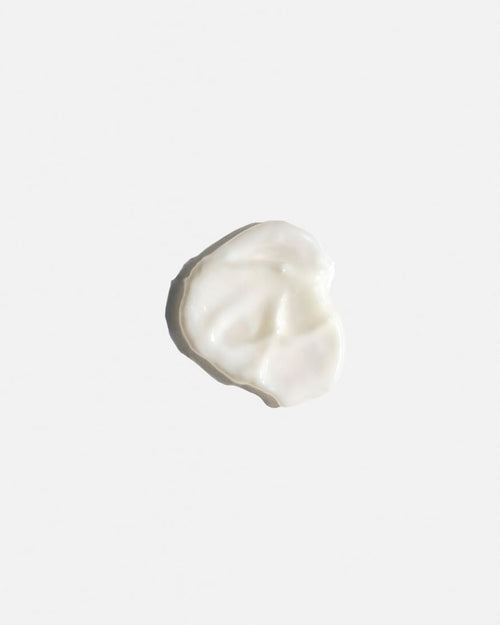 Apply to clean, dry skin at night. After the product dries, use your favorite moisturizer to hydrate your skin. Wash it off in the morning. Afterward, reapply moisturizer and follow up with a broad-spectrum SPF every day.
Retinoids are powerful and proven to be wonderfully effective for a face, so you only need to apply a pea-sized amount to experience its benefits. Introduce it into your skincare routine once or twice a week, gradually increasing to every other night, then every evening as tolerated.
What to expect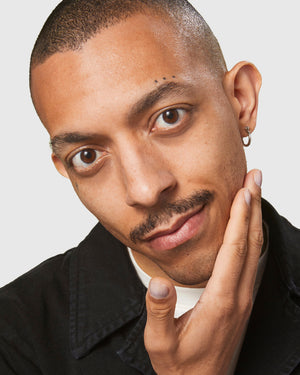 As a prescription-strength cream, you may experience skin irritation, redness, and flakiness with initial use. Give your skin time to adjust by starting with a low dose and building up a tolerance over time.
Using retinoids means playing the long game with skincare. Expect full results in about four months and enjoy radiant, supple skin for years to come.
1-2 Months

Smoother skin texture, evens skin tones

2-3 Months

Skin tones brighter, pores reduced

6-12 Months

Wrinkles reduced, better skin elasticity

12+ Months

Significant wrinkle reduction
Build back collagen, refine lines
How do retinoids restore collagen?
Formulated with tretinoin, our retinoid works deep down at the receptor-level of DNA, boosting production of this core building block in skin while also inhibiting enzyme function tied to aging from UV exposure: effectively curbing collagen and elastin breakdown. The end result is supple, naturally elastic skin – and fewer, finer lines in turn.
What's the difference between retinol and retinoids?
Prescription-strength retinoids have been used and carefully studied since the 1940s, being empirically proven to 1) minimize lines by boosting collagen, 2) even skin tone, 3) smooth texture, and 4) decrease acne.
A lighter over-the-counter form of retinoids, retinol is helpful for breakouts and texturing but is 20x less potent than retinoids like tretinoin, and lacks the same empirical rigor with wrinkle care.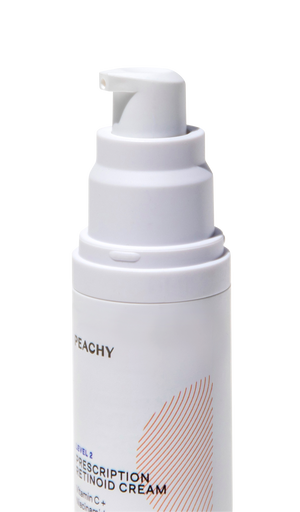 Transparent pricing, always
Prescription Retinoids
Tretinoin, Niacinamide, Hyaluronic Acid & Vitamin C. 3.2 fl oz.
FDA-approved, backed by science
Available in 3 prescription strengths
Vegan, cruelty-free, non-comedogenic
No parabens, fragrance, or gluten
Questions?
We've got answers
How do I use my prescription-strength retinoid cream from Peachy?
We recommend using your retinoids at night. Apply a pea-sized amount to dry skin before bed and apply lotion/moisturizer after it dries. Wash off in the morning and use plenty of lotion and sunscreen. It can take around four months before you see the full effect.
Are the retinoids from Peachy the same as the ones at my pharmacy?
Not exactly! Our retinoid formula is entirely our own and designed by our in-house clinical team. Peachy Retinoids stem from a potent yet supportive blend of just four ingredients: tretinoin, vitamin C, niacinamide, and hyaluronic acid.
Are there any side effects?
Cell turnover is a key function of retinoids, which brings newer and naturally fresher skin. Because of that, some people experience temporary irritation, redness, and dryness in skin. We use the lowest effective dose to minimize these side effects. We also recommended you use a generous amount of moisturizer in the morning after you wash your face!Do not use retinoids if you are pregnant or breastfeeding.
How long does a bottle last?
Depending on frequency of use, each bottle contains 3.2 oz of product. This should last at least 3 months, though clients routinely tell us it lasts longer. A pea-sized amount goes a long way!
What if I need a refill?
Unless you'd like to discuss changing prescription strength, all you'll need to do is call and we'll be happy to submit your next refill!
Can I add retinoids to my current skincare regimen?
Since retinoids can cause skin sensitivity and dryness, we don't recommend combining it with additional skin-drying topicals. This includes AHA/BHA acids or any creams known for skin peeling and exfoliation. Otherwise, our retinoids are extremely versatile and will work with virtually any skincare regimen.
Better together
Wrinkle relaxers prevent wrinkles from advancing, retinoids diminish existing lines by building back collagen, and daily sunscreen ensures you protect the look you love for years to come.
Wondering if preventative botox is right for you?
We keep consults complimentary for precisely this reason! Come to any of our studios to meet with a Peachy Provider and see what it's like to live your look without the lines.
Book your visit